Jeff Karstens
Jeff Karstens is a Principal and Senior Project Manager. As a graduate of Purdue University with a degree in construction management, Jeff has a unique perspective to construction projects. Having lived in Colorado for the last fifteen years he understands the unique weather we face as Coloradans. This, combined with his knowledge of products and proper installation, is invaluable to not only a quality roofing system, but also the construction process.
The value of ensuring a seamless process is not lost Jeff. He started his career as an insurance commercial and residential property claims adjuster for a nation-wide insurance carrier. In his eleven years there he honed his expertise in construction as well as project risk management - key components to any commercial or residential construction project. Additionally, Jeff is HAAG Engineering certified for both Commercial and Residential Buildings (#201710421).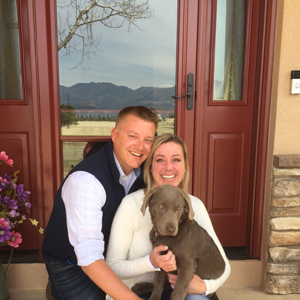 For the last eight years, Jeff has worked within the roofing community to ensure quality work is performed, as well as to further promote our industry as whole for ethical business practices ensuring no corners are ever cut. Should you have any questions regarding your project please do not hesitate to call him directly at 719-358-0308.
Jeff is bit of a work-a-holic because he loves to help people, to be outside, to problem solve and even do a little math. And his job with Added Value Exteriors covers all of that!
When he's not on the roof, Jeff enjoys spending time with his wife, Leah, and their dog Gracie. He is an avid skydiver with over 1,400 jumps under his belt. Jeff can also be found working with Young Life youth outreach and other volunteering.