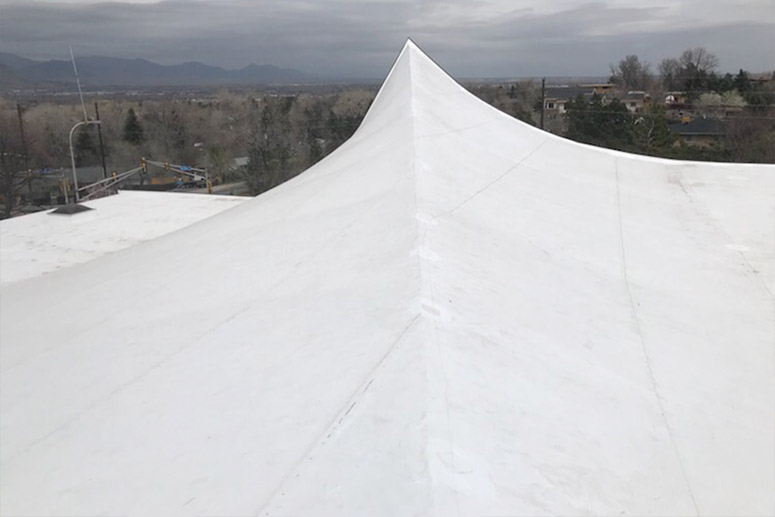 Commercial Roofing
At Added Value Exteriors, we understand the special requirements that go into commercial roofing. From selecting the right product for your project, to quality installation, we'll help you ever step of the way. Plus, we use high-performance materials that hold up to the ever-changing Colorado elements.
We are proud to provide outstanding customer service and world-class craftsmanship to deliver a beautiful roof that will last for many years to come.
We Deliver
Safety – A successful project ensures the safety of the roofing crews and building occupants, as well as the safety of the public accessing the building. Your project manager will be onsite throughout the entire job to ensure all OSHA standards are met, and compliance is maintained at all times.
A Low Profile – We understand that your building is your place of business, so we strive to minimize disturbances. We go out of our way to ensure your productivity is not inhibited during construction.
Excellent Communication – A successful project requires clear and precise communication. We function as a team and ensure that we, as a company, exceed your expectations.
Long-Term Support – We provide annual inspections of our commercial work for five (5) full years. This helps prolong the life of your roofing system, and can help you avoid potentially costly issues in the future.
Results – On time! On target! On budget! Our proposal is our price. We are committed to completing your project within the agreed-upon schedule. With our thorough preparation process we avoid common issues.
Availability – As a locally experienced and respected roofing company, we are with you throughout the project to address needs quickly, accurately and thoroughly.
More About Our Roofing Materials
Our preferred brands include Atlas, Owens Corning, GAF, Certainteed, Malarkey, IKO.
We always use synthetic felt.
Roofing metals include: standing seam and purlin bearing rib panel (PBR panel)
All metal roofs are based on gauge (ga.) for thickness.
Contact us today to request more information or an estimate.